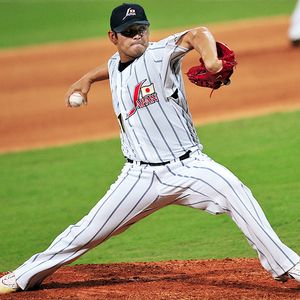 (

Update Aug. 16, 2009

: For a more up-to-date analysis of the 2009 Rookie of the Year contenders, check out my recent posts detailing the
N.L. pitchers
and
position players still in contention
)
I covered most of the candidates for the
A.L. Rookie of the Year
a while back, and now it's time to take a look at the N.L. candidates. I might be missing some eligible players, so if you think I should add anyone, just let me know.


When we looked at the A.L. candidates, I came up with the following chart of hitters that have won the award since 1990.


Using the averages at the bottom of the chart, we'll look to see which N.L. R.O.Y. candidates match up the best and narrow down the field. We'll also do the same thing using the following chart of pitchers that have won the award since 1990.


I think it should be noted that the odds of a pitcher winning the rookie of the year are very low. It's not impossible, but it looks like it only happens when the rookie position players are unusually below average. It's also worth pointing out that of the 8 pitchers that have won the award since 1990, two were Japanese pitchers with considerable experience at the professional level, and 3 of the above pitchers spent considerable time coming out of the bullpen. That means that a starting pitcher coming straight from the minors has roughly a 10% chance of winning rookie of the year any given year. Pretty tough odds.



Ok

, so now we can make up a list of hitters and pitchers that are likely to meet the requirements for rookie of the year in the National League this year and come up with some basic projections to see what kind of shot they have at winning the award. (The following projections are based off of a combination of the projections given by Bill James,

CHONES

, Marcel, Oliver, Zips, and my own projections.)



There isn't really a standout among the group. I think

Gamel

might have the best shot, but everyone else in the group is completely capable of having a solid year and posting R.O.Y. worthy stats. I think

McCutchen

and

Rasmus

will probably come up short, and

Gamel

may not get enough playing time, so if I had to narrow down the field, I'd include

Maybin

, Fowler, and Sanchez. Overall though, I think this year's position players provide a relatively weak field of candidates, which opens up the

opportunity

for a pitcher to win the award.

So, let's take a quick look at the rookie N.L. pitchers.


Not really much going on there either. There are a few other N.L. players that have been mentioned as candidates for the R.O.Y. award (including John

Mayberry

Jr. and Jordan Zimmerman), but I think we've covered the names that are mentioned most often.

So, who's it gonna' be? I really can't single out any one player that I feel is going to stand out this year, and it might come down to who gets more playing time and doesn't screw up a whole bunch. To narrow it down,

Kenshin

Kawakami

has the best shot at R.O.Y. simply because he has a secure starting role with major league team.

The N.L. field is wide open this year as far as the rookie of the year award is concerned. There are no clear cut stand-outs, and it's very likely that a player currently under the radar could spring to the forefront and win it. Be on the lookout for older players getting their shot at a major league roster spot due to injury or trades, especially power hitting corner outfielders or corner infielders. Also, look out for talented relief pitchers, especially closers, that could come in and save 25 or more games for a team in a division race.

If anyone can think of a player that has not been mentioned, be sure to let me know, and we'll throw him in the mix. I'm sure there are plenty of sleepers out there that no one is even considering right now. We'll check back in a few months and see how things look.
Edit: Pablo Sandoval is NOT eligible for Rookie of the Year (145 at-bats in 2008). Thanks for the heads up on that one Jim.


...Read more